My friend Rachel and I were talking this morning about the History of Fat Tuesday so I looked it up and am sharing a little here:
Carnival comes from the Latin words carne vale, meaning "farewell to the flesh." Like many Catholic holidays and seasonal celebrations, it likely has its roots in pre-Christian traditions based on the seasons...
There are well-known season-long Carnival celebrations in Europe and Latin America, including Nice, France; Cologne, Germany; and Rio de Janeiro, Brazil. The best-known celebration in the U.S. is in New Orleans and the French-Catholic communities of the Gulf Coast. Mardi Gras came to the New World in 1699, when a French explorer arrived at the Mississippi River, about 60 miles south of present day New Orleans. He named the spot Point du Mardi Gras because he knew the holiday was being celebrated in his
native country that day.
Eventually the French in New Orleans celebrated Mardi Gras with masked balls and parties, until the Spanish government took over in the mid-1700s and banned the celebrations. The ban continued even after the U.S. government acquired the land but the celebrations resumed in 1827. The official colors of Mardi Gras, with their roots in Catholicism, were chosen 10 years later: purple, a symbol of justice; green, representing faith; and gold, to signify power.
Mardi Gras literally means "Fat Tuesday" in French. The name comes from the tradition of slaughtering and feasting upon a fattened calf on the last day of Carnival. The day is also known as Shrove Tuesday (from "to shrive," or hear confessions), Pancake Tuesday and fetter Dienstag. The custom of making pancakes comes from the need to use up fat, eggs and dairy before the fasting and abstinence of Lent begins.
Well, there is your history lesson for the day. As a lifelong Catholic, I have never really participated in any traditions for Fat Tuesday. I don't have pancakes although I know some churchs have a pancake social. I am not a huge fan of pancakes. My one trip to New Orleans was in July. I usually do go to mass on Ash Wednesday but I try to do it later in the day because honestly, I don't like walking around with the Ashes on my forehead all day even though I completely forget about them and my hair hides them mostly. So many people apparently don't know Catholics and they will look at me funny or they will try and wipe my forehead.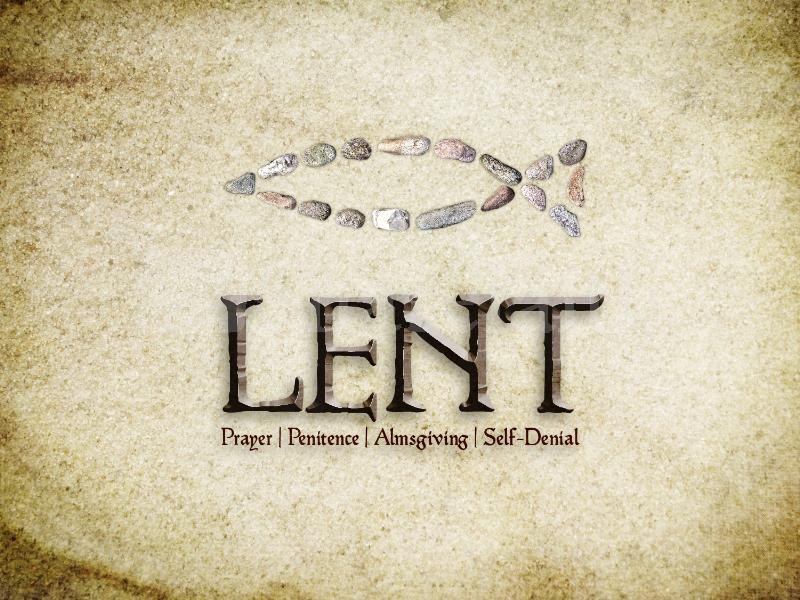 Lent starts tomorrow and I had already decided I was giving up alcohol for Lent. This is only somewhat of a actual loss because I only drink about one day a week so as I was thinking about this yesterday it suddenly occured to me there is something that has creeped in and taken over my life in the last 2 years.
Something I could give up and it will hurt.
Something I need to seperate myself from, if just briefly because my life needs to be about the people I am with and not the ones I am not.
So I am taking on the ultimate challenge this year. I am giving up Twitter. Lent isn't really 40-days anymore. Technically it ends at Midnight on Holy Thursday. Good Friday I can do whatever my hearts desire....except that is a day of abstinence.
No alcohol, no Twitter and I am still debating on giving up sugar. I am definately going to use this extra time for things I need to refocus on. My health, my fitness, and my reading both the Bible and non-Biblical stuff. Soon I will be out on the trail all the time. I hope to make more friends through DORBA and meet more people who like to bike.
A lot of things have become clear for me in the last 5 weeks but what it comes down to is this:
If any of my Twitter friends are reading this, I will miss you! Don't worry...you will still have my blog and some of you are on my Facebook and Instagram and have my phone number so I will still be around. I have deactivated my notifications, not my account. I won't be checking the messages and aside from my blog posts, there will not be any posts from me. I won't be reading my timeline on either account. I just will be living my life, meeting people, and moving on. This is a good thing for me. It is the right thing. It is what I need. This is just Goodbye for now, not forever. I will see you by Opening Day. Some of you, I hope to see at the Ballpark this season! Some of you may catch me on a mountain bike trail. A few of you really lucky people will see me in real life more and when you do see me, I won't be on my phone! Some of you are really important to me. Some of you are my best friends. Some of you I love. I just need distance.
Simply,
Laura